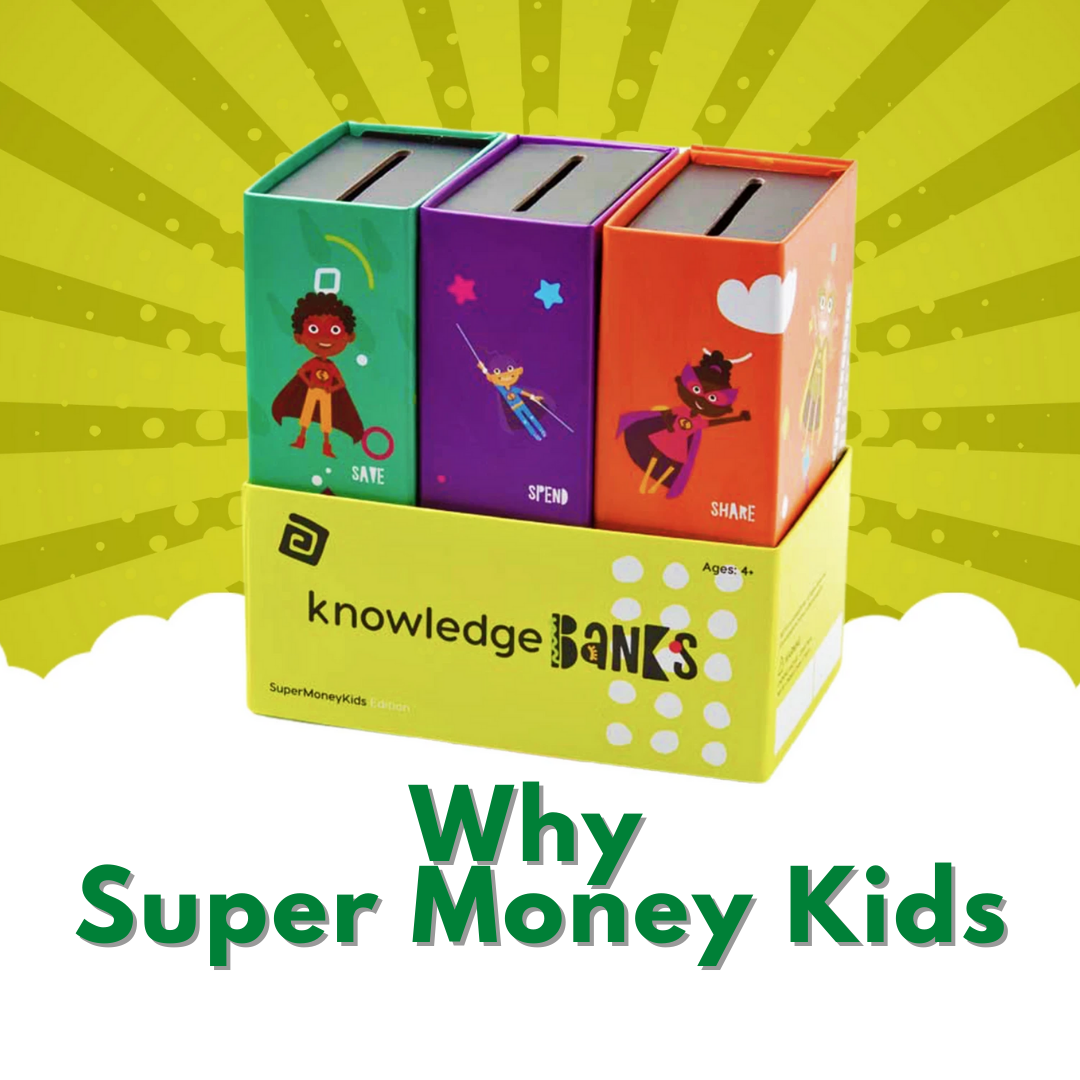 It's common to reflect on the advice we would give our younger selves. But how often do we consider the resources we would provide for our younger selves? Similar to most creatives, the inspiration for Super Money Kids came from my personal journey. I grew up in a household where money was an obstacle, challenging to maneuver. I experienced how financial struggles could alter futures, deter dreams and break a home. No young person should ever experience that. I see myself in the communities that we serve.
 America is the land of opportunity, but access to resources and information is not equitable. While talent is evenly distributed across various demographics and ethnic groups, access to opportunity is not. Historically, financial professionals such as bankers, investors, brokers, and advisors were only accessible to individuals who already had money- not those who aspired to have money.
 Lack of access to financial education perpetuates cycles of poverty and widen economic disparities. The educational system teaches complex math concepts like calculus and linear algebra. Still, it doesn't cover essential financial milestones like buying a house or a car, starting a business, or building wealth. Because these topics are not taught in school, we must rely on disseminating knowledge from family and the community. What happens when our families or communities are not equipped to bear this responsibility? Super Money Kids was founded as the answer to this question.
 Super Money Kids offers hope and empowerment to individuals interested in improving their financial capability but lack the resources to inform significant change. Our solutions involve real-life examples that tackle cumbersome monetary topics. We define, refine, and energize what it means to be financially literate.
 While other programs use awkward language and one-fits-all advice, we take a customized approach that offers solutions to every level of financial competency at every life stage.
 Are you in high school looking for your first part-time job? Cool.
 Are you a college student trying to figure out your student loan situation while also saving for a car? Say no more.
 Are you working full-time trying to navigate your paycheck while managing family finances and expenses? We got you covered.
We are invested in every detail, no matter the challenge. We are taking principles that seem intimidating and rendering them approachable. We are infiltrating an industry that is historically private and privileged and making it accessible. We are shattering the expectation that finances are boring, stale, and tedious and create a new vibe for fiscal learning. We are not only creating hope for our younger selves and our families; we're devoted to providing hope for your family, too.
---